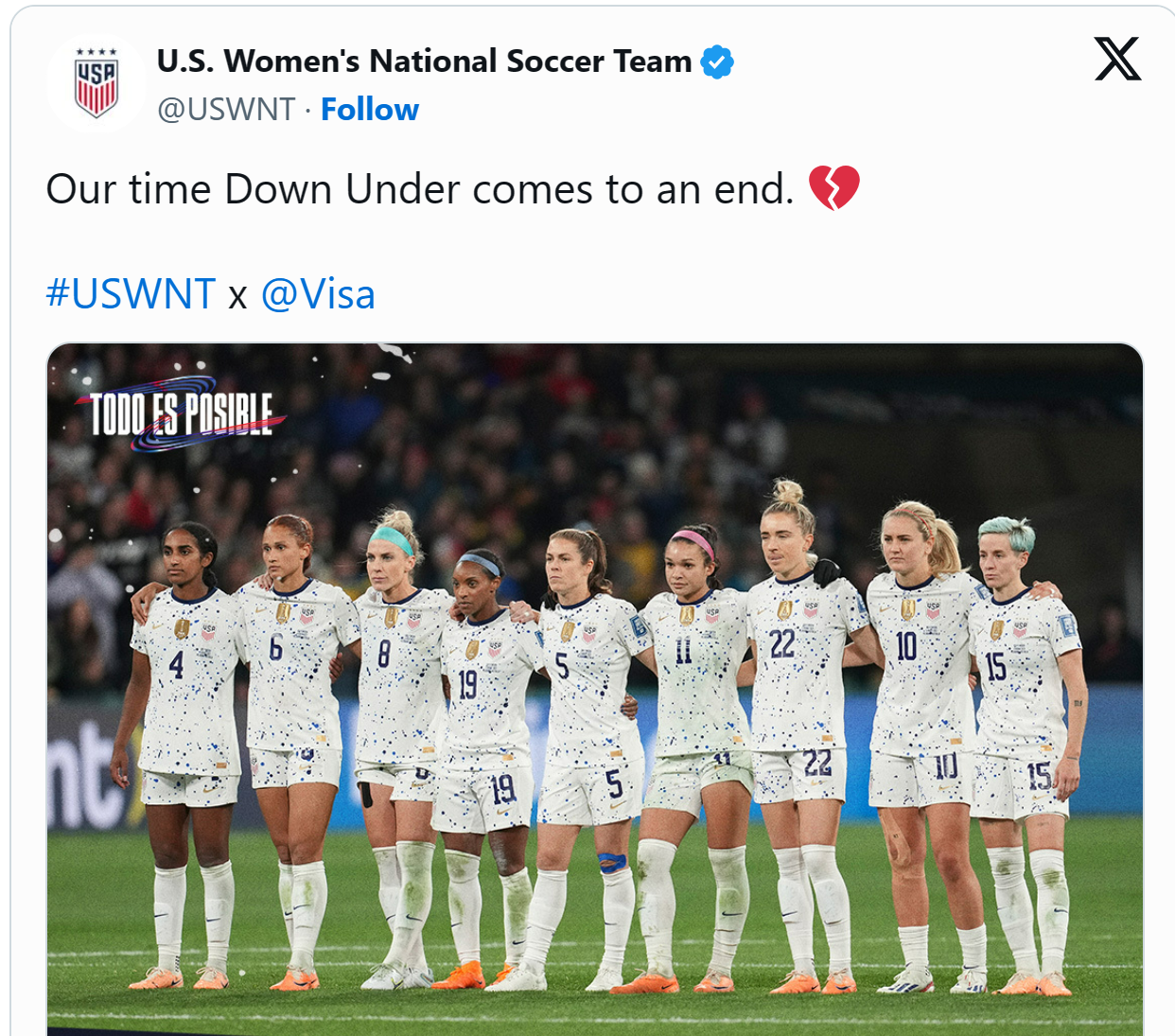 Well that certainly ended with a loud thump – but was it really a surprise? Some will say poetic justice occurred today with Megan Rapinoe missing the penalty kick and her teammates will come out in support of her, but have no illusions today is exactly what happens when two things happen:
1. You focus on a loser agenda – Diversity, Equity and Inclusion, National WOKE Agenda and LGBTQIIA+ priorities. This combination will always create a full blown disaster – just give it time history will always give you the facts and examples.
2. When you put your faith in the team leadership on a couple radical lesbians and mix in a few bleeding heart liberals who are scared to voice displeasure in the overall direction of the USWNT squad.
When Lindsey Horan responded to Carli Lloyd by saying "You have no idea what's going on" I guess she really did have an idea on what the fuck was going on.
I'll let the so-called sports analysts give you the more in-depth analysis across the networks such as Fox Sports and, ESPN etc. and most of that analysis will come from former USWNT soccer players but have no misinterpretation of what this United States World Cup performance was about – it was clear and straightforward. Were lessons learned or future repeat inevitable?